The Brexit is pronounced. The United Kingdom is no longer part of the European Union since January1, 2021 and yet it is still there, within reach of our suitcase. Because of its proximity to France, England has always been a very popular destination for language study. Many high school students have already stayed there. Students also prefer this English-speaking destination for their studies or internships. Adults boost their CVs during intensive language courses.
And now, how to travel with the Brexit ? What are the new formalities for crossing the Channel ? What documents are needed to stay in England ?
Here is a summary of the new formalities required for your next trip to the UK. For more information, please visit the Visitbritain website.
Currently, in view of the health situation, travel to the United Kingdom is strongly discouraged. You can consult all the information related to the Covid 19 epidemic on the British government website
New formalities
As of January1, 2021, the rules of free movement no longer apply to and from the United Kingdom.
Identity papers
EU citizens can continue to use their ID card to travel between France and the UK until September 30, 2021. But beware, from October1st 2021, it will be possible to enter the British territory (England, Scotland, Northern Ireland, Wales or the islands of Jersey and Guernsey) only with a passport valid for at least 6 months after the date of return. So don't wait until the last minute to get your passport done !
The visa
It is still possible to enter the United Kingdom without a visa for stays of up to 6 months, for example, as part of a tourist stay. For stays of 6 months or more a visa may be required. Check here if you need a visa before traveling: https://www.gov.uk/check-uk-visa.
Travel insurance
From now on, the European Health Insurance Card (EHIC) facilitating the coverage of medical care can no longer be used in the UK. Axa Travel Assistance travel health insurance, which automatically covers all Linguifamily travelers, can be used in case of accident or illness on site (except Covid-19). It is therefore unnecessary to take out additional insurance if you book a stay in England with Linguifamily.
Authorization to leave the country
A minor child living in France who travels alone to the United Kingdom must have an authorization to leave the territory (AST). The AST is a form drawn up and signed by the holder of parental authority. A copy of the signing parent's identification must be attached to the form.
Linguifamily tip: Due to the coronavirus pandemic, entry and travel restrictions may apply. We recommend you read this article : " Travelling in times of pandemic " and it is important to check the latest advice from the British government in real time.
Other opportunities to stay
This situation, which makes it difficult for Europeans to enter the United Kingdom for a language stay, can be distressing for some parents and travelers. The new formalities can be energy-consuming and discourage some.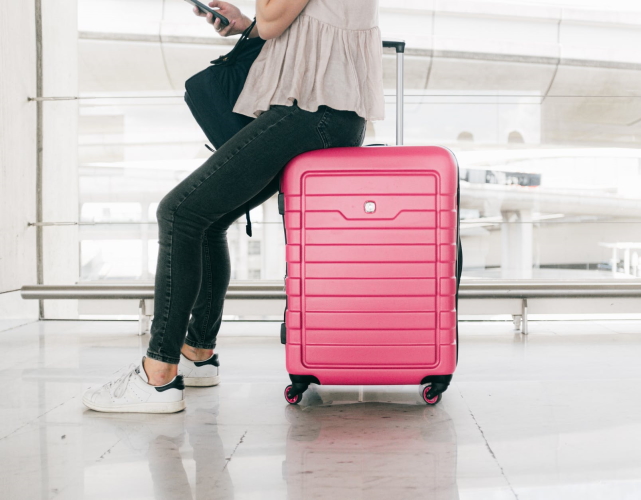 Here is what Linguifamily can offer you … because there is not only England to learn English !
See you in Ireland !
Ireland is a very popular destination for language training. Its great cities like Dublin and Galway, its wild nature and its wide open spaces make it one of the favorite countries of foreign students who ranked Ireland as the 1st country in Europe in terms of satisfaction, according to the Studyportals survey.
Find warmth and hospitality in Linguifamily host families and enjoy an authentic immersion stay.
Leave for sunny Malta
A language stay in Malta is a bit like a vacation in the sun, by the Mediterranean. 2h30 from Paris by plane, this former English colony has kept English as a second official language. In total immersion, you will find English on the menus of restaurants, cafes, and on the radio and television. It is also an affordable destination, with costs of living much lower than those in England.
Linguifamily host families are an excellent way to immerse yourself in the daily life of this country.
It's time to go…to France !
Close to home, in France, Linguifamily host families offer you a warm welcome and a so british immersion stay ! Of English or American origin, English is the main language at home. These stays, with no particular formalities, are also very economical and allow for an immersion of a few days to several weeks.
Ready to go on a language trip? Don't wait any longer ! Whether in England (with the new Brexit formalities), Ireland, Malta or France, an immersion stay with Linguifamily is a unique experience.